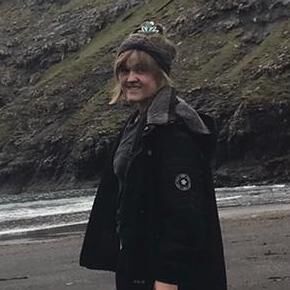 Josh's guidance has impacted my life in wonderful ways.
I started working with Josh just right after I got fired, lost a great love and questioned my whole path and being.
It was a big step to invest in myself, but let me tell you one thing it was totally worth it! I got all I invested back tenfold!
He helped me to trust and love myself through it all – the highs and lows.
I walked away from this coaching journey with an incredible tool box helping me to go one step at the time forward and catch myself when I fall backwards.
He guided me to review my relationship with men and where my beliefs around them and me came from. After the coaching I can definitely say that I am able to reflect, understand, shift and ultimately move on from what's no longer serving me!
Coaching with Josh laid the groundwork for me to understand what my soul is seeking and what I need to tend to in order to get there because ultimately it lies in your own hands what you believe to be worthy of!
I realized things about my life and path I would have never have dreamed of but which left me feeling in the right place.
My intuition got empowered and I understood me, myself and I in a way that left me feeling deeply rooted within through the coaching sessions with Josh via video chat + his incredible materials (writing prompts, meditations etc.)
When life gets stormy I don't throw in the towel any more and don't comfort myself with unhealthy behaviours which aren't serving me anymore!
…Mostly and if I do fall back into old disempowering patterns. I know now how to meet myself with love and kindness rather than self-hatred and punishment.
Life is a journey and it will never tire of giving us new lessons, challenges and experiences to grow from but it is our choice if we won't to struggle alone or if we reach out for help and guidance if needed.
So if you struggle whomever reads this you are not alone first of all + no shame in taking help and guidance!
I can warmly if it feels right to you and is within your reach financially recommend Josh from the bottom of my heart to reach out to!
He helped me not only with my relationship with men but overall with my relationship to life, myself and the gifts I am meant to offer in this lifetime to humanity!